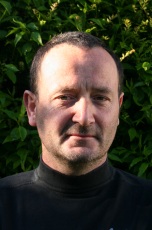 James Crowley is the founder and coordinator of the Crowley Institute. He is a business consultant and advisor with more than twenty five years of experience in a variety of large private-sector companies and more recently with non-government organisations and donors in the international development sector.
James joined Accenture's consulting practice in 1989, became a Partner in 1997 and has worked across a range of strategic issues for products, high tech and energy companies, working with major international clients such as SmithKline Beecham, Hewlett Packard, Shell, British Gas as well as a raft of energy companies. Up to 2005, James led Accenture's Resources strategy practice in the UK & Ireland and was the practice lead for the European Mergers, Acquisitions practice for many years.
James formally left Accenture in 2005 to work as an independent consultant focusing on strategic and organizational performance issues in the development sector.  However, he has continued to collaborate extensively with Accenture's not for profit practice, Accenture Development Partnerships. Over that time, he has led a range of assignments on international strategic issues for clients such as Plan International, AMREF, VSO, World Vision, Care International, Amnesty, CRS, Action Against Hunger,Trocaire, Action Aid International, raleigh International and LEAP.
Prior to joining Accenture, James worked as a project engineer in the offshore engineering sector, working on projects in the North Sea and in Australia. He holds an honours degree in civil engineering from University College Cork, a Masters degree in offshore engineering from University College London and an MBA from London Business School.